Links to other useful sites
If you have booked to stay at Little Orchard Village (or still considering a visit) then the links on this page may be useful.
StAgnes - About St Agnes
St Agnes 2- More about St Agnes
St Agnes 3- More about St Agnes
Surfers Lessons - Surfing at St Agnes
Eating Out - Eating out at St Agnes
Golf - Only 6 miles from Little Orchard
Horse Riding - Goonbell Riding Centre, St Agnes
St Agnes Traders - Trade Directory (with links)
Tide time table - Tides at Perranporth (just 4 miles from St Agnes's Beach)
Good Beach Guide- Good beach guide for Trevaunance Cove St Agnes
Trevaunance Cove to Trevellas Porth
Newdowns Head to Trevaunance Cove
Satellite picture of Little Orchard Village
360° look around Trevaunance Cove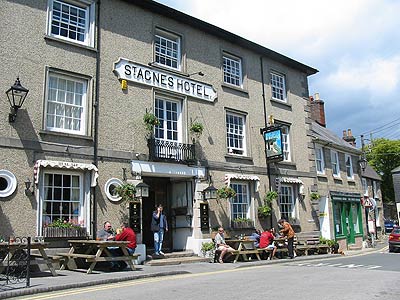 St Agnes Hotel - one of the many places to eat out - within easy reach of Little Orchard Village.
All the links -on this page- will open in a new window, to return to this page just close the window.