Harry's Story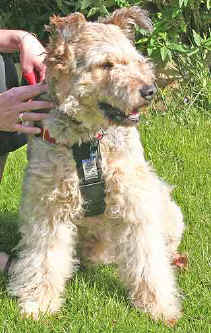 Hi, my name is Harry, I live just outside Birmingham. Over the past three years I have taken my owners Stewart and Julie down to Little Orchard Village at least seven times. They both think that they take me, but in reality they just accompany me on my holidays.
I really enjoy my visits to St Agnes Cornwall, I take my owners down to the Driftwood Spars pub or up to St Agnes Hotel for a drink, both are dog friendly establishments. Talking of dog friendly places; Trevaunance Cove, just a short walk down the hill from Little Orchard, welcomes dogs on the beach, all year round.
Little Orchard Village is very reasonably priced for us canines at just £20 per week. Unfortunately the charge is a little more for our owners.
Please remember, before you try to persuade your owner to book, we must be accompanied by a well behaved human.
Please also see Rebel's Page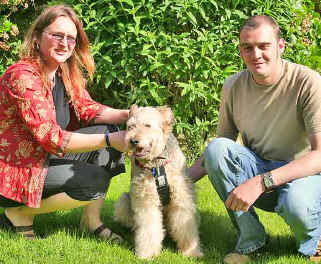 A perfect centre for walking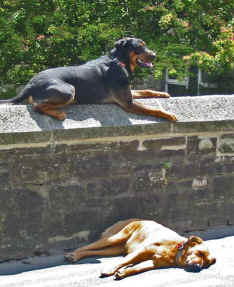 Peaceful, Relaxing Holiday.
Just some of the locals relaxing in the warm sunshine on the wall opposite St Agnes Hotel
Please Note - Dogs must be kept under control at all time, when at Little Orchard Village.